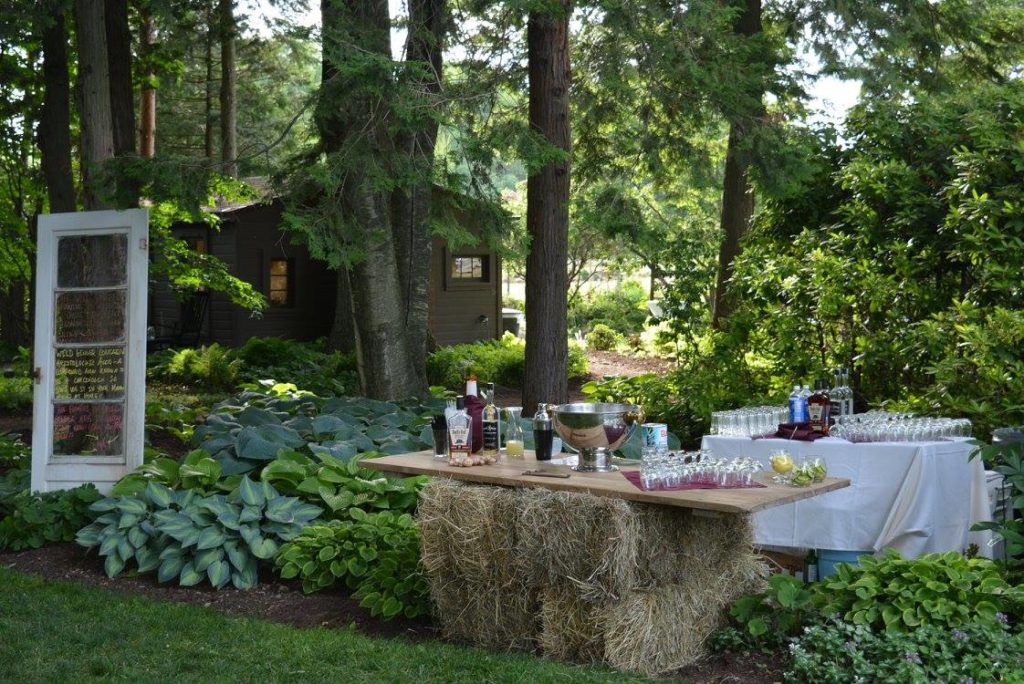 Goodness, COVID-19 is taking away all of the fun!
We're sad to announce that we're not able to host Botanical Beverages in our typical manner.

Despite our best efforts, our attempts to pivot Botanical Beverages 2020 into a socially-distanced event were unsuccessful. We're so disappointed that we aren't able to provide you with the Botanical Beverages Experience, but can't wait to see you in 2021. Mark your calendars for Saturday, July 24, 2021 for our next installment of Botanical Beverages.

Cheers!
* You must be 21 or older to attend. No one under the age of 21 will be permitted access to the grounds during this event. Goodell Gardens & Homestead staff and volunteers may ask to see your ID at the event, so be prepared.

** Because this is a catered fundraising event, all ticket sales are final.
*** Tickets will be available for pick up the evening of the event inside the Welcome Center.

*** In order to purchase tickets at the member rate, your name must be listed as an Individual, Household, Contributor, Patron, or Benefactor Member at Goodell Gardens & Homestead, and your Membership must be current both at the time of purchase and the time of the event.

Individual members of garden clubs that are members of Goodell Gardens and reciprocal members are not eligible for the member rate to this Fundraising Event, unless they are also a named member of Goodell Gardens & Homestead.

Members may purchase tickets at the member rate in the following quantities:
Individual: 1
Household: 2
Contributor: 4
Patron: 20
Benefactor: 40