Garden Sprouts Preschool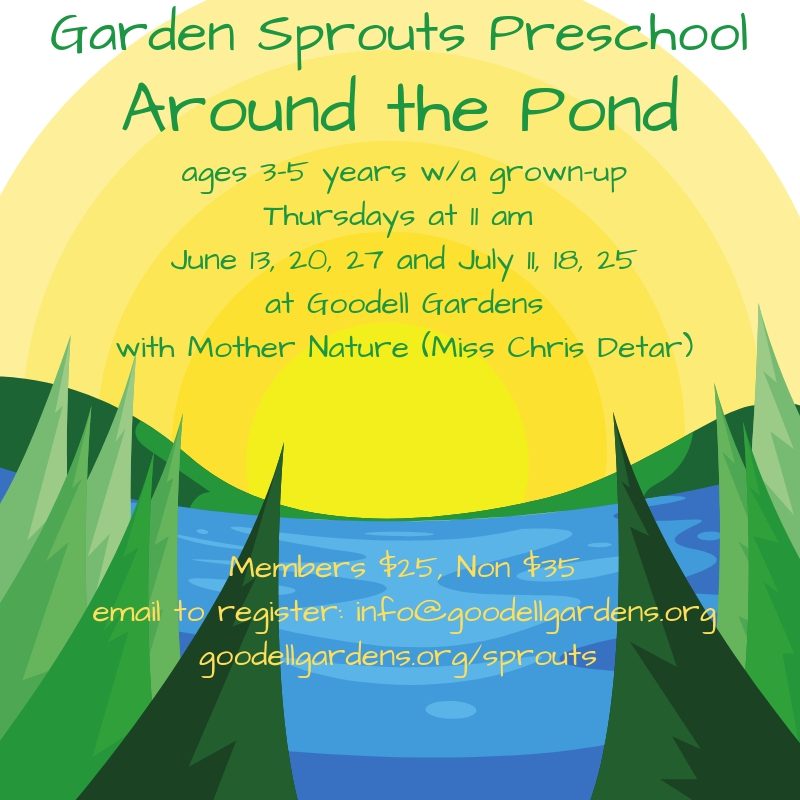 Garden Sprouts Preschool is for sprouts ages 3-5 years-old and their adult. Class will be held on Thursdays at 11 am on  June 13, 20 & 27, and July 11, 18 & 25, 2019.
This year's class theme will be "Around the Pond." Join Mother Nature to learn about the creatures who live in and around the wetlands at Goodell Gardens!