We are completely booked for 2021! Interested in 2022 and beyond?
Currently booking and touring for 2022!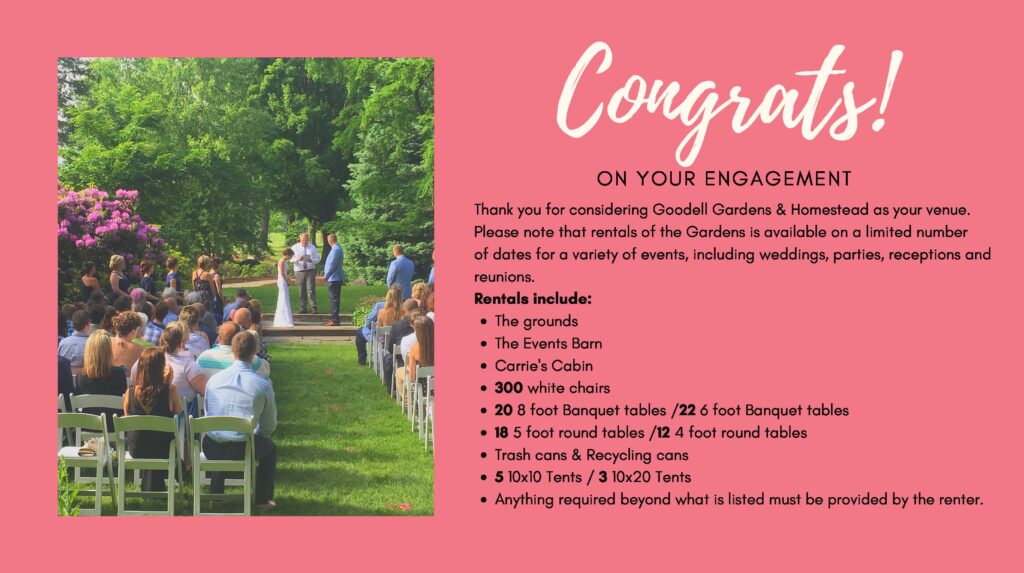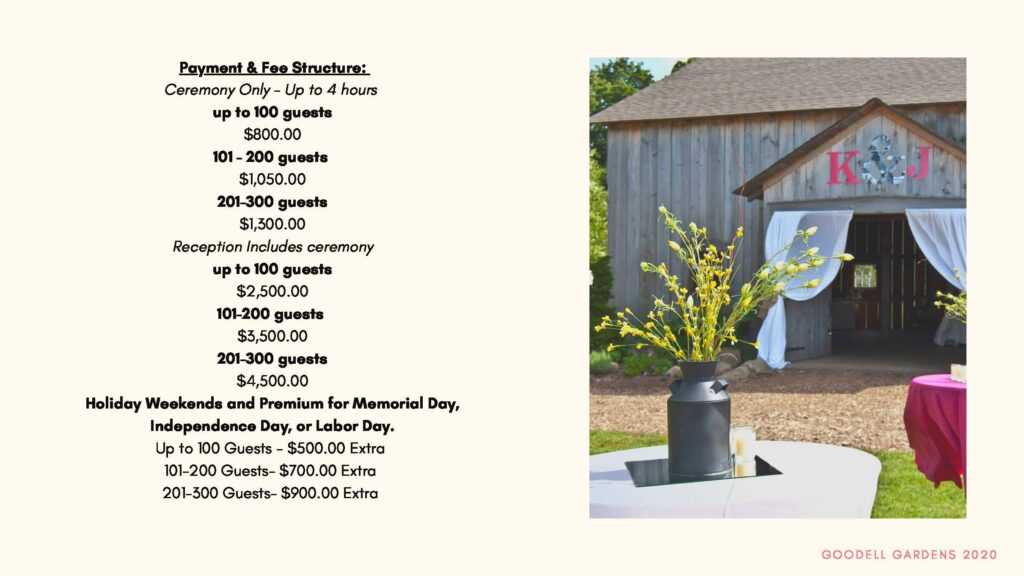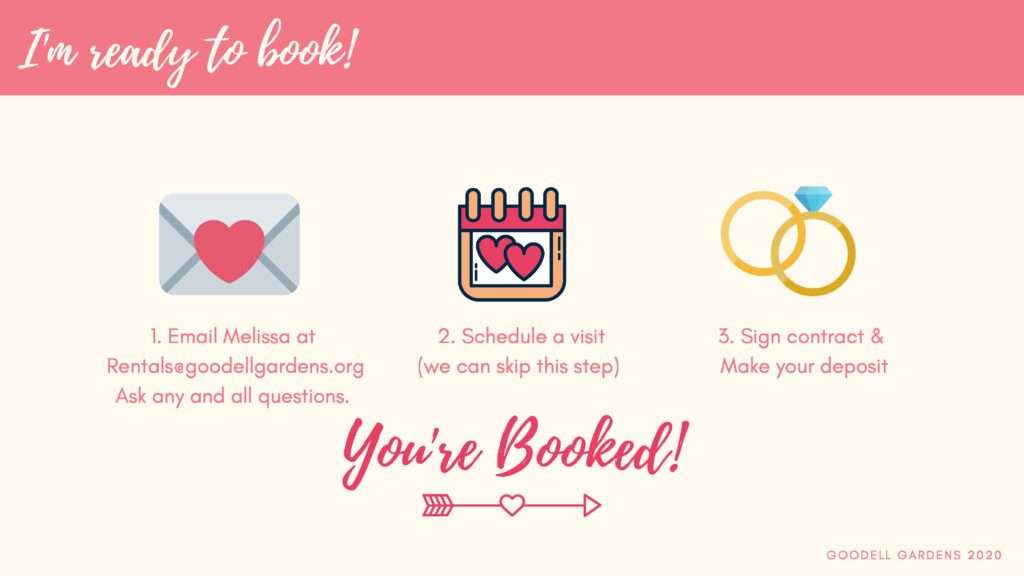 Please contact us for date availability and to discuss the details of your event via email rentals@goodellgardens.org or phone (814) 734-6699.
PHOTOGRAPHY POLICY: Visitors are welcome to take snapshots for personal use during their visit to the Gardens. Professional photoshoots (Wedding, Senior Picture, Family Portraits, etc) MUST be scheduled with our office by phone (814-734-6699) ahead of time and will incur a $5 per person fee. This fee is waived for photos taken during wedding/party site rentals.