Dates available for 2021 are as follows.
June 12, 2021 & June 26, 2021!
Also booking and touring for 2022!
Rental of the Gardens is available on a limited number of dates for a variety of private events, including weddings, parties, receptions, and reunions. Rental may include the grounds, event barn, cabin, and up to 300 white chairs and banquet tables (6 and 8 ft) for an additional fee. All other items desired are the responsibility of the renter to acquire through outside vendors (i.e. tents, tables, flatware, linens, catering, decorations, etc). Please contact us for date availability and to discuss the details of your event via email rentals@goodellgardens.org or phone (814) 734-6699.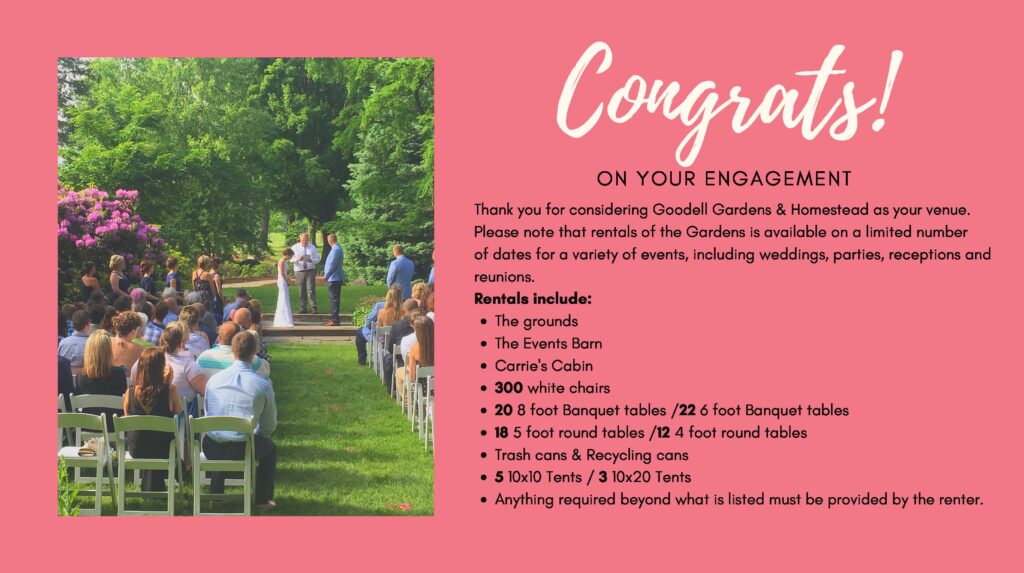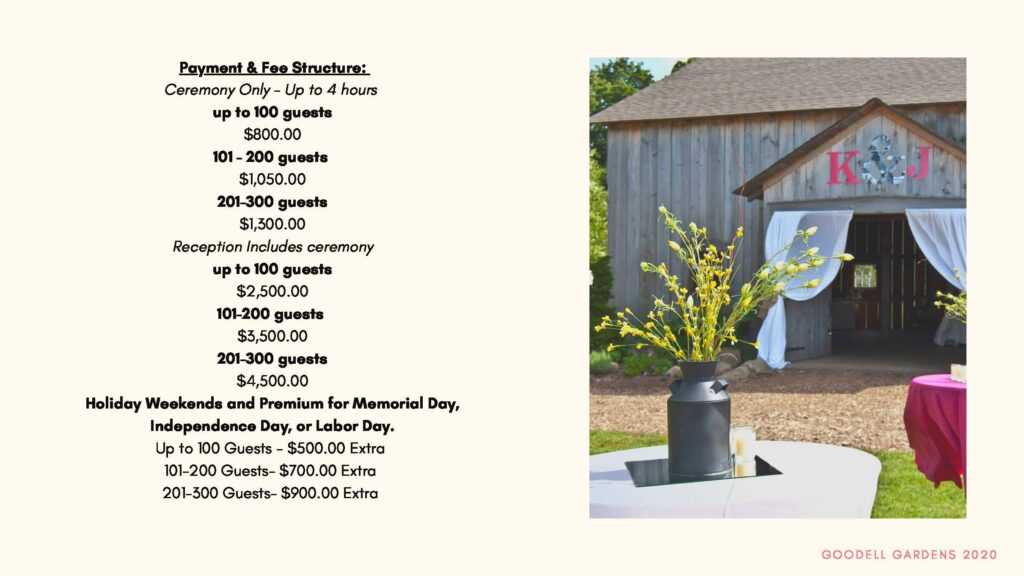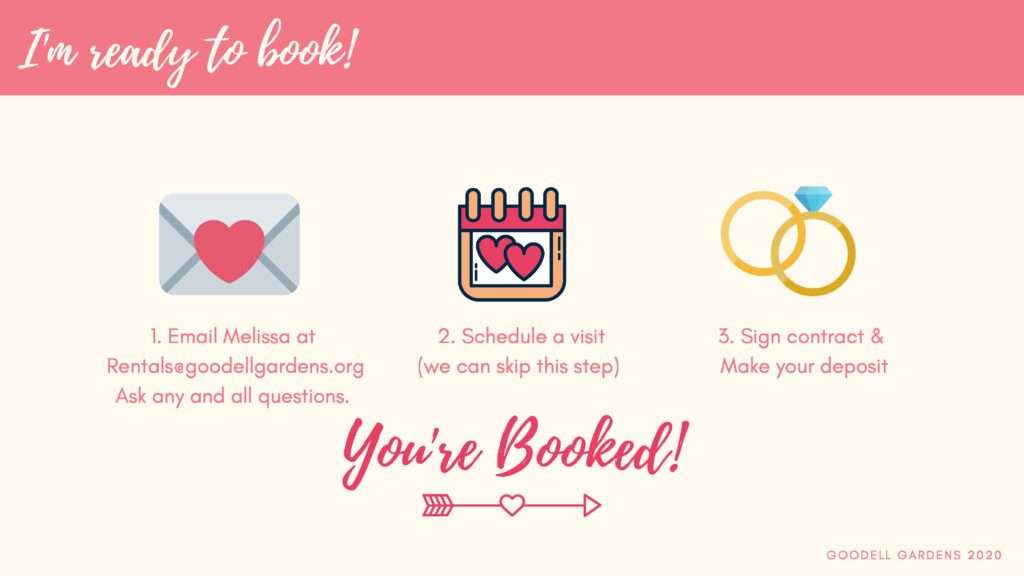 PHOTOGRAPHY POLICY: Visitors are welcome to take snapshots for personal use during their visit to the Gardens. Professional photoshoots (Wedding, Senior Picture, Family Portraits, etc) MUST be scheduled with our office by phone (814-734-6699) ahead of time and will incur a $5 per person fee. This fee is waived for photos taken during wedding/party site rentals.